Baltimore & Ohio Railroad Co (B & O) – 901 W Pratt Street, Baltimore, MD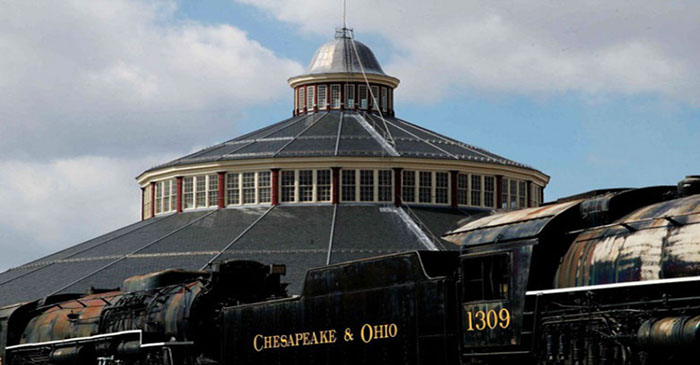 The Roundhouse was built in 1884 for $100,471.97.  This massive circular structure is 245 feet in diameter, 135 feet high, 46,000 square feet and takes up almost 1 acre.  Designed by architect, Ephraim Francis Balwin, the Roundhouse was originally built as a passenger car shop and later became the B&O Museum.  Recognized as the birthplace of American railroading, some of the oldest railroad artifacts make up the collection.
On February 16, 2003, a major snow storm dumped 28 inches of snow in Baltimore.  The roof collapsed as a result of the weight of drifting snow which was nearly six feet in depth.   Within a day, the entire roof caved in destroying important historic locomotives.
The rebuilding of the Roundhouse began immediately. Care was taken when selecting slate to match the museum's original high-quality Pennsylvania peach-bottom. Built on a 6:12 slope, 550 squares of our North Country Unfading Black slate, 22" x 10" and 22" x 14" x ¼' was supplied for this project.