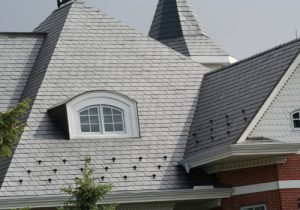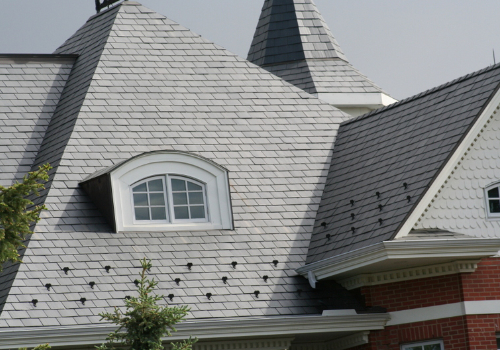 Now that spring weather has finally arrived and you've had a chance to get out to do some gardening and cleanup, you may notice that some of your prize plants have suffered because of snow avalanching off your slate roof this past winter. Regardless of the age of your roof, you can always install a proper snow retention system around your existing roof.
Depending where you live and the pitch of your roof, your slater might install a snow retention system to prevent property and personal damage from snow avalanching. They are usually placed above entryways, walkways, and driveways and to protect expensive landscapes. Some slaters have their own names for snow gaurds (snow birds, snow brackets, snow dogs, snow stops, snow eagles and snow brakes). Variations of snowguards have been used all over the world for over 300 years. In the early days, some people put rocks and logs on their roofs to increase friction of snow. Today's snow guards are made of metal, copper, galvalum, zinc, lead coated copper, painted steel, stainless steel and aluminum. They are also available in many different shapes and sizes (Fleur de Lis, half round, wire loop and pad style).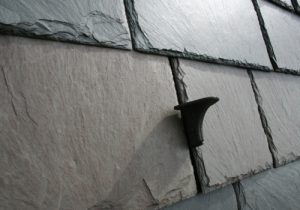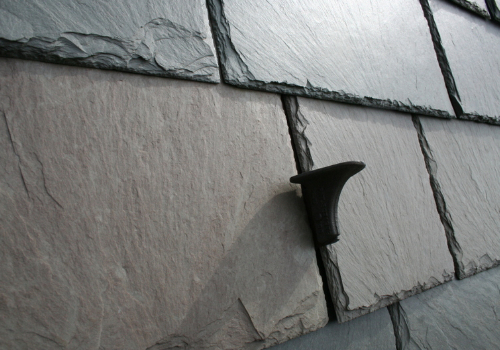 Determining the number of snow guards required and the spacing in each course varies depending on the roof slope, climate, location and building/home orientation. Because of these various engineering factors and calculations, it is probably best to get technical support from your North Country Slate representative!