Unfading Red Slate – Chateau la Motte in Woodstock, ON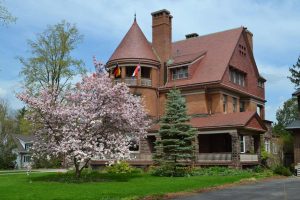 The Chateau la Motte Guest House, built in 1895 is a classic example of Queen Anne Revival style architecture.  Built to last, the Unfading Red slate roof needed a minor repair in May 2019.  Unfading Red slates, produced in the Vermont and New York slate belt have been quarried in the area since the 1840s.  Red slate, is typically a more medium textured slate and retains it's bright red color when exposed to the elements. The chemical and mineral composition of this natural slate is produced by hematite and iron oxide.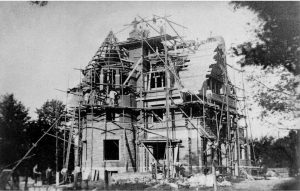 The mansion was constructed by prominent engineer, Thomas Leopold 'Carbide' Wilson who discovered the first commercial process for the production of calcium carbide.   Today, the home serves as a popular bed and breakfast in Woodstock, Ontario, Canada.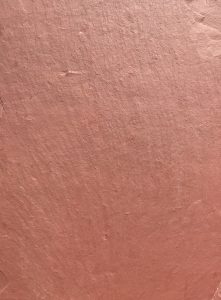 Unfading red slates are often used in slate roof patterns, creating a striking contrast from the main color.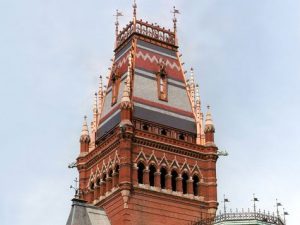 For more information on our slate colors or questions about slate roof repairs, please call our office at Toll Free 1-800-975-2835