Whether you are looking for a car mechanic, considering a new restaurant, vacation resort, new windows or new slate roof, we as consumers tend to look at google reviews, tripadvisor, yelp and Facebook to help with our decision.
It's nice to hear from home owners or long-time customers what they think about the product and service received.
If you have a Gmail account and would like to leave us a Google Review. This is a link to our Google Business page: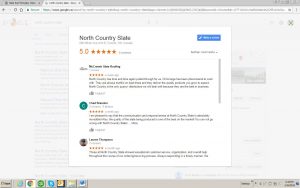 Or if you have Facebook, that is another great option to leave us a comment.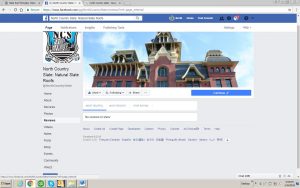 Many thanks and appreciated!
Sheena Owen
Sheena Owen began working for North Country Slate on October 12, 1999. As the Sales Coordinator, Sheena's day to day duties include providing customer service, new business development, inside sales, handling all cross-border customs issues/documentation, arranging shipments, health and safety representation and social media marketing. Sheena graduated from the
University of Guelph
in 1992 with a BA in English and Drama and in 1995 graduated with a Diploma in Radio and Television Broadcasting from
Centennial College
. Sheena's first job was the Producer's Assistant for TV shows including Robocop, F/X The Series and Nikita. She went on to becoming an Assistant Manager at Eddie Bauer. In her spare time, Sheena enjoys traveling, gardening, volunteering at her local soccer club and cheering on her kids at their sporting events.