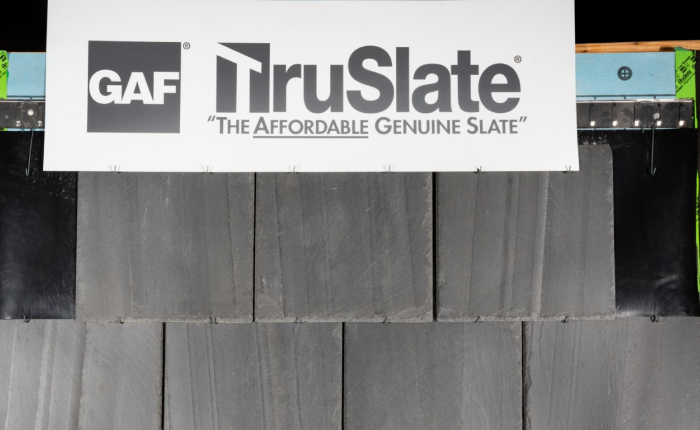 GAF TruSlate North Country GAF TruSlate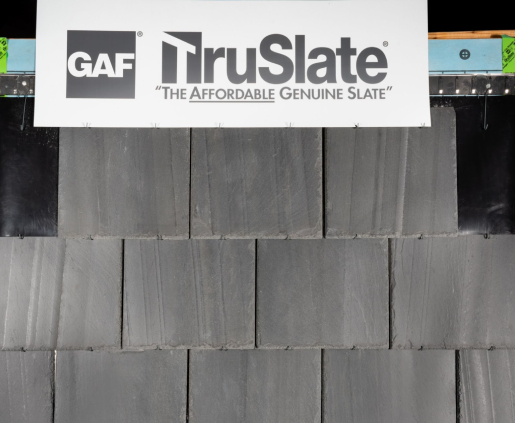 The TruSlate® System from GAF utilizes real natural quarried slate (rather than synthetic imitations) and a high-tech waterproofing material to produce an affordable, light weight (5 ½ pounds per square foot) roof system for both new construction and remodeling projects. This means you get a real natural slate roof instead of an imitation plastic "not slate" roof.
TruSlate slate roofing features
The system incorporates 12" x 12" natural slate roof shingles and UnderBlock™ UV and Moisture Barrier, a specially blended high-density polyethylene (HDPE). The natural slate roof shingles are what you see. The HDPE is covered by the slate shingles in the course above, and you don't see.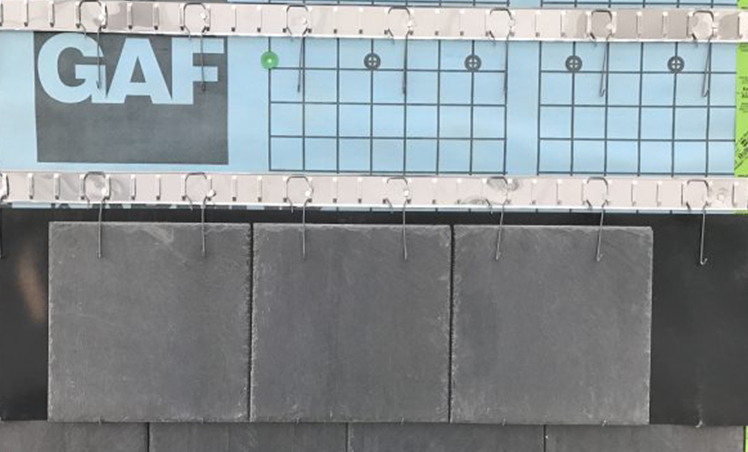 TrueGrip ™ Battens and Hangers hold the slate shingles and HDPE in place. The stainless steel battens are applied to the roof deck with a power nailer and 1 ¼" coiled stainless steel ring shank nails. The pre-installed hangers are made of spring-hardened, powder-coated stainless steel wire and are virtually invisible from the ground.
The broad range of natural slate colors available for the TruSlate® System offers both the option of a roof of one color or a blended combination of colors that creates a truly unique, one of a kind, crafted slate roof.
Why TruSlate Slate Roofing
For applications where weight is a consideration in the selection of roofing materials, the TruSlate® System allows for the selection of a roofing material that has sheltered the world's most significant buildings for more than a thousand years. Real natural slate!
For detailed information on the TruSlate™ Premium Roofing System, please visit www.TruSlate.com