Slate roof tiles are ordered by size and thickness. In some cases, you may need to trim slate to smaller pieces or cut slate based on a roof pattern. The following steps along with the video will show you how easy it is to cut slate roof tiles.
Flip the slate roof tile over so that the back of the slate is facing up.  This will be the smoothest side of the slate.
Using a nail or marker, draw the pattern's shape or a line if you are resizing a piece.
When cutting slate roof tiles it will generate slate particles and dust, make sure you are working in a well-ventilated area.
Using a guillotine trimmer, gently chip away at the slate following your cutting guide.
Equipment required for cutting slate roof tiles:
Guillotine trimmer
Goggles
Cut Resistant gloves
Nail/marker
Ruler
Measuring tape
Slate Trimmers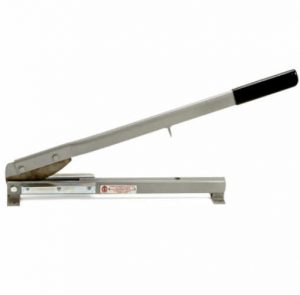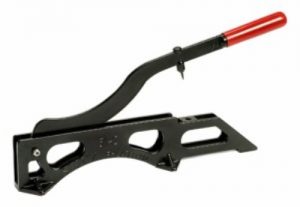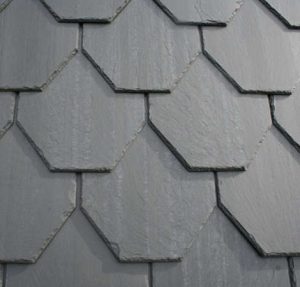 In addition to slate roof tiles, we also sell nails, repair hooks and slate tools.  Please call the office at Toll Free 1-800-975-2835 for pricing.
Sheena Owen
Sheena Owen began working for North Country Slate on October 12, 1999. Started as the Sales Coordinator and transitioned to a Sales Representative. Daily duties include providing customer service, new business development, inside sales, handling all cross-border customs issues/documentation, arranging shipments, health and safety representation and social media marketing. Sheena graduated from the
University of Guelph
in 1992 with a BA in English and Drama and in 1995 graduated with a Diploma in Radio and Television Broadcasting from
Centennial College
. In her spare time, Sheena enjoys traveling, gardening and hikes with family and friends.