About North Country Slate
With the philosophy of only selling the best and most beautiful, North Country Slate has joined forces with this group of premier North American roofing slate producers in providing technical support, design advice, transportation services, industry knowledge and access to large inventories. The specification of a North Country Slate roof for your building is recognized across North America as a requirement for uncompromising quality by you that cannot be matched by imported slates or imitation products. Installed by crafts people at the top of their game, you will have The 100 Year Roof.
North Country natural roofing slate in Unfading Black, Vermont Black, Vermont Gray/Black, Vermont Gray/Green, Vermont Gray, Mottled Purple & Green, Purple or Red will provide the crowning glory to your building. It's that simple.
We have an unwavering commitment to customer service that begins with your first contact with us. How can we help you? It's that simple.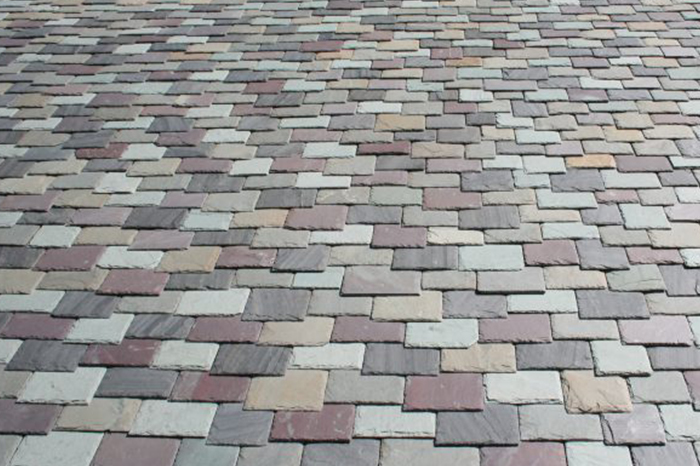 North Country Slate's experience staff will provide the expertise, information and technical support to get your roofing slate project designed, delivered and completed on time and on budget. It's that simple.
Our CSI 3-Part Specification will guide you through the selection process for slate shingles and nails, as well as drip edge, valley and flashing materials, underlayment and ice dam protection membranes. It also presents opportunities to stipulate the required test lab qualifications to ensure close compliance with ASTM C406 Standard Specification for Roofing Slate, and to request a Certificate of Origin for the slate to ensure it is sourced from an approved quarry and not a substitution. The specification continues with the selection of installation practices and methods for your natural slate roof system from the roof deck to the completed roof scape, so that your roof will be beautiful and functional for decades to come. It's that simple.
Why Choose North Country Slate?
We will provide the highest quality roofing slate available anywhere, meeting the world's most stringent international standards, as the crowning glory to your building. We have the inventory and the production capacity. It's that simple.
We offer a no-nonsense 75 year limited warranty that is based on proven performance and not speculation. It's that simple.
North Country Slate will make it all happen. It's that simple.
This web site is laid out for ease of navigation and we hope you find the answers to many of your questions within. For further information or to answer any questions that you might have related to our products, your project or the slate roofing industry, please contact us.
Reviews Each & Every Customer is Precious for Us

"I have never had anything except a 5 Star Experience when working with North Country Slate."

"When our clients are looking for a natural slate roof, we highly recommend North Country Slate."

"We have used North Country black on a large number of occasions, and we've found it to be an..."