Replacing the 200 year old natural slate roof on The Old Stone Meeting House (Old Stone Church) in Nyack, New York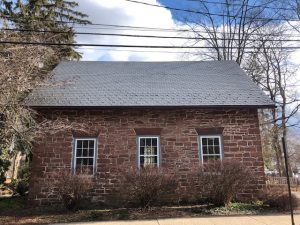 The Old Stone Meeting House, formerly The Old Stone Church was built in 1813 and is the oldest surviving building in Nyack, New York (Rockland County).  The Federal Architectural style church with its pitched gable slate roof has protected this church/house for over 200 years! What other roofing material can offer that same performance? A natural slate roof is unaffected by freeze/thaw cycles, durable, long lasting and has the highest ASTM ratings for fire resistance and wind resistance. When ordering slate, make sure it comes from a reputable quarry and tests as an ASTM S-1 rated roofing slate offering a service life over 75 years.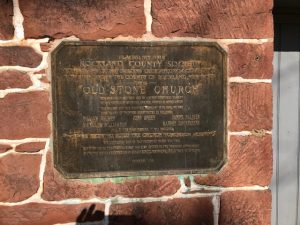 Nyack farmer, William Palmer donated the land and the stone for the building came from his quarry. Local businessmen John Green and Nicholas Williamson helped fund the building of the church.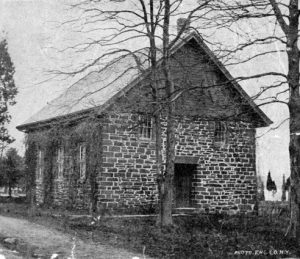 Today, the former church is a community meeting place where people can gather for concerts, art exhibits, weddings and family gatherings. Acquired by the Village of Upper Nyack in 2009, the church has undergone some major restoration work to preserve it as a local historic landmark.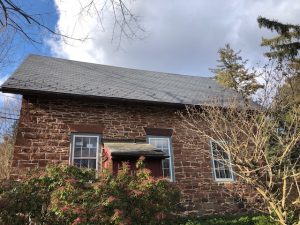 In 2017, we supplied 17 squares (3,264 pieces) 18" x 10" x ¼" of our North Country Unfading Black roofing slate.  Produced by a single quarry in Quebec, Canada this rich black slate is exclusive to North Country Slate and is available in smooth texture and medium texture.   This order required special trimming.  A diagram was supplied by Hayden Building Maintenance and the pieces were trimmed with clipped corners to match the original church's slate roof pattern.
Sheena Owen
Sheena Owen began working for North Country Slate on October 12, 1999. As the Sales Coordinator, Sheena's day to day duties include providing customer service, new business development, inside sales, handling all cross-border customs issues/documentation, arranging shipments, health and safety representation and social media marketing.
Sheena graduated from the University of Guelph in 1992 with a BA in English and Drama and in 1995 graduated with a Diploma in Radio and Television Broadcasting from Centennial College. Sheena's first job was the Producer's Assistant for TV shows including Robocop, F/X The Series and Nikita. She went on to becoming an Assistant Manager at Eddie Bauer. In her spare time, Sheena enjoys traveling, gardening, volunteering at her local soccer club and cheering on her kids at their sporting events.