When it comes to a traditionally installed slate roof, weights can vary from 650 to 2,500 lbs per square depending on your thickness requirements and design needs.  New lightweight systems now offer installation alternatives to meet weight requirements of 550 lbs per square using real natural slate.  If you prefer a traditional installation, you may want to consider a thinner, lightweight  slate. When it comes to splitting the various thicknesses, not many quarries can split a 3/16" (5mm).  The Glendyne quarry, in Quebec, Canada, which produces the North Country Unfading Black can split as thin as 3-4mm which is sold in Europe as La Canadienne and La Quebecoise.
A true 3/16" (5mm) slate weighs 650 pounds per square when installed with a 3" headlap. In some cases the decision to install a thinner natural slate may eliminate the need for structural modifications and will maintain the home's resale value.
Some may question, will a 3/16" last as long as a ¼" or 3/8"?  The answer is yes! Glendyne tests its slate every year, to ensure it passes the ASTM C406 (S1) in North America, EN12326-2 in the United Kingdom and ATGH768 in Belgium. Regardless of thickness, an S1 slate is tested for ASTM Flexure Testing of Slate (C120), Water Absorption of Slate (C121), Weather Resistance of Slate (C217) and Modulus of Rupture (C99) in order to pass the C406.  When installed with a copper nail, this will ensure the slate stays in place for up to 100 years.
North Country Unfading Black slate has been a go to for many architects, home owners, universities and churches because of its quality, consistent thickness, availability and value. The 3/16" lightweight slate has been popular in Texas and California.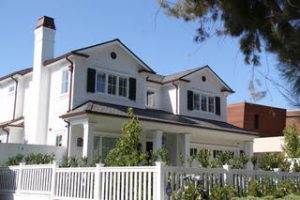 Standards            3/16"                     650-800 lbs./square
Quarters              ¼" – 3/8"             800-1200 lbs./square
Heavies                 3/8" – ½"             1200-1800 lbs./square
Extra Heavies     ½" – ¾"                 1800-2500 lbs./square
North Country Slate has been a proud distributor of the North Country Unfading Black roofing slate for the past 20 years.
Sheena Owen
Sheena Owen began working for North Country Slate on October 12, 1999. Started as the Sales Coordinator and transitioned to a Sales Representative. Daily duties include providing customer service, new business development, inside sales, handling all cross-border customs issues/documentation, arranging shipments, health and safety representation and social media marketing. Sheena graduated from the
University of Guelph
in 1992 with a BA in English and Drama and in 1995 graduated with a Diploma in Radio and Television Broadcasting from
Centennial College
. In her spare time, Sheena enjoys traveling, gardening and hikes with family and friends.