For years European countries have used slate as a natural siding because of its appearance and longevity.  North American architects that specify natural, eco-friendly products should consider slate siding when designing a home that's built to last.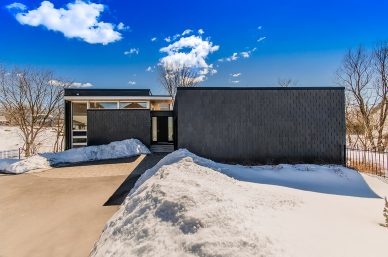 Although the initial cost may seem expensive, one should consider the life span of natural slate and its benefits.  Some of the benefits of slate siding are:
Low maintenance, no need to paint or stain
Natural stone can reduce cooling and heating costs
In most cases, slate siding is installed with a 2-inch headlap and typically smaller slates, therefore smaller exposure. Attention to the layout is important to ensure course exposures are consistent. Just like a roof installation and underlayment, cant and starter course are required.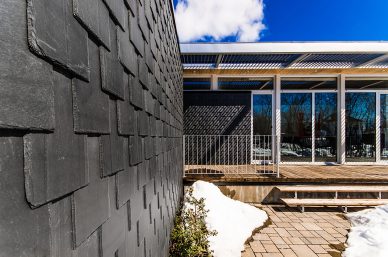 For technical information on slate siding, please call our office at Toll Free 1-800-975-2835.
Sheena Owen
Sheena Owen began working for North Country Slate on October 12, 1999. Started as the Sales Coordinator and transitioned to a Sales Representative. Daily duties include providing customer service, new business development, inside sales, handling all cross-border customs issues/documentation, arranging shipments, health and safety representation and social media marketing. Sheena graduated from the
University of Guelph
in 1992 with a BA in English and Drama and in 1995 graduated with a Diploma in Radio and Television Broadcasting from
Centennial College
. In her spare time, Sheena enjoys traveling, gardening and hikes with family and friends.