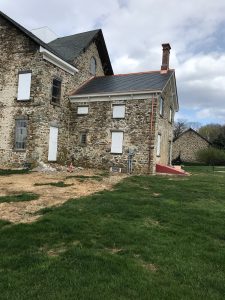 A gable roof is easily recognized by their triangular shape.  Think back to when you were five years old and you drew a picture of your house and family.  Your house was a big square and a triangle over it, add some stick people and voila that was your picture! A cross gable roof has two or more gable rooflines which add more interior space and visual dynamism to the home.
The advantages of having a cross gable roof on your home are they easily shed water and snow, often have a steep pitch which is excellent for water drainage, provides more attic space and better ventilation.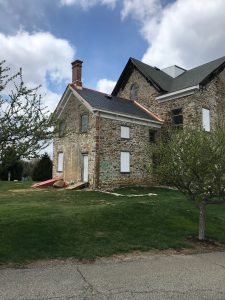 Back in April 2020, we supplied 9.5 squares (18" x 10" x ¼") of our North Country Unfading Black roofing slate for the Seward House, located in Turkey Brook Park, NJ.  Built in 1855-1865, this farmhouse is a classic example of Italianate architecture. Built originally with a slate roof, was replaced with an asphalt shingle in 2008 which was failing after 12 years of service.  The Mount Olive Township struggled for years on whether to save the unoccupied building which was in dire need of repair.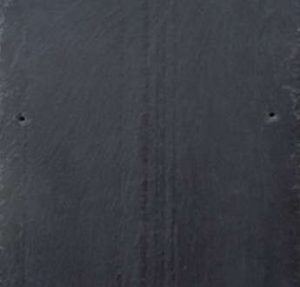 The new North Country Unfading Black slate, produced in Quebec, Canada tests as an ASTM S-1 roofing slate which will provide another 75 plus years of service to the Seward House so future generations will be able to cherish this historical home.
Sheena Owen
Sheena Owen began working for North Country Slate on October 12, 1999. Started as the Sales Coordinator and transitioned to a Sales Representative. Daily duties include providing customer service, new business development, inside sales, handling all cross-border customs issues/documentation, arranging shipments, health and safety representation and social media marketing. Sheena graduated from the
University of Guelph
in 1992 with a BA in English and Drama and in 1995 graduated with a Diploma in Radio and Television Broadcasting from
Centennial College
. In her spare time, Sheena enjoys traveling, gardening and hikes with family and friends.