McGill University is the oldest in Montreal. Founded in 1821 thanks to the generous bequest of prominent Scottish merchant, James McGill, who drafted a petition in 1787 to improve Montreal's education system. In 1884 women were allowed to attend classes at the university.
In addition to being Canada's number one university, McGill ranked 24th in the world for top universities. McGill has also played a big part in the world of sports. On May 13-14, 1874, McGill played the first modern football game against Harvard in Cambridge, MA. Harvard enjoyed the Canadian innovations of the game, they introduced them into a match versus Yale. Thus creating the roots for "college football".
On March 3, 1875 McGill played first indoor hockey game. Two years later, the world's first official hockey team was formed, The McGill Hockey Club and later introduced the world to a rubber puck.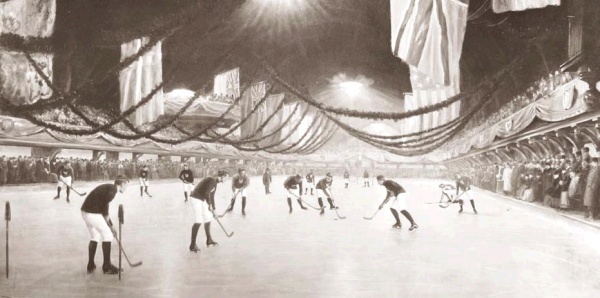 McGill grad student, James Naismith (BA 1887) was working at the Massachusetts YMCA and was asked to invent an athletic game to be played indoors to provide a distraction to the rowdy kids stuck indoors in the harsh winters. Naismith's game consisted of a soccer ball which was thrown into a peach basket suspended 10 feet in the air, creating the game known as Basketball.
McGill alumni include; 139 Rhodes Scholars, 12 Nobel Prize Winners, 3 Canadian Prime Ministers, 13 justices of the Canadian Supreme Court, 28 foreign Ambassadors, 9 academy award winners, 11 Grammy award winners, 3 Pulitzer prize winners and 28 Olympic medalists.
North Country Slate project references at McGill University:
MacDonald Engineering Building (Semi-Weathering Green, 16" x 8" x 3/8")
MacDonald Stewart Building (Semi-Weathering Green, 16" x 8" x 3/8")
Chancellor Day Hall (Unfading Red, 16" x 8" x ¼")
Davis Pavilion (Unfading Green, 18" x random width x ¼")
Redpath Library (Unfading Black, 16" x 8" x ¼" special trim)
Meredith Annex (Unfading Black, 16" x 8" x ¼")
McTavish Pumping Station (Unfading Black, 16" x 8" x ¼"
Montreal Neurological Institute and Hospital – 3479 rue Peel (Unfading Black, 16" x 8" x ¼")
Campus and Space Planning – 3483 rue Peel (Unfading Black, 16" x 8" x ¼")
Department of English – 3487 rue Peel (Unfading Black, 16" x 8" x ¼"
Sheena Owen
Sheena Owen began working for North Country Slate on October 12, 1999. Started as the Sales Coordinator and transitioned to a Sales Representative. Daily duties include providing customer service, new business development, inside sales, handling all cross-border customs issues/documentation, arranging shipments, health and safety representation and social media marketing. Sheena graduated from the
University of Guelph
in 1992 with a BA in English and Drama and in 1995 graduated with a Diploma in Radio and Television Broadcasting from
Centennial College
. In her spare time, Sheena enjoys traveling, gardening and hikes with family and friends.