As an early Colonial and Revolutionary powerhouse state, Ohio has long entrenched its status as one of America's most productive territories. A pivotal hub in U.S. and North American shipping corridors, as well as an icon of the American Heartland, the Buckeye State enjoys a reputation as a critical cog in the engine of American prosperity. Given its military contribution to the American Revolutionary War, as well as its proximity to the famed Pennsylvania Peach Bottom Slate Bed, Ohio has developed an historical tradition for natural slate roofs on its institutional, religious, and military buildings within its borders.
North Country Slate has been supplying Ohio with the best quality North American roofing slate shingles for more than two decades. Many private homes from Cincinnati to Cleveland and all the cities in between have chosen North Country Slate to put a 100-year roof atop their houses.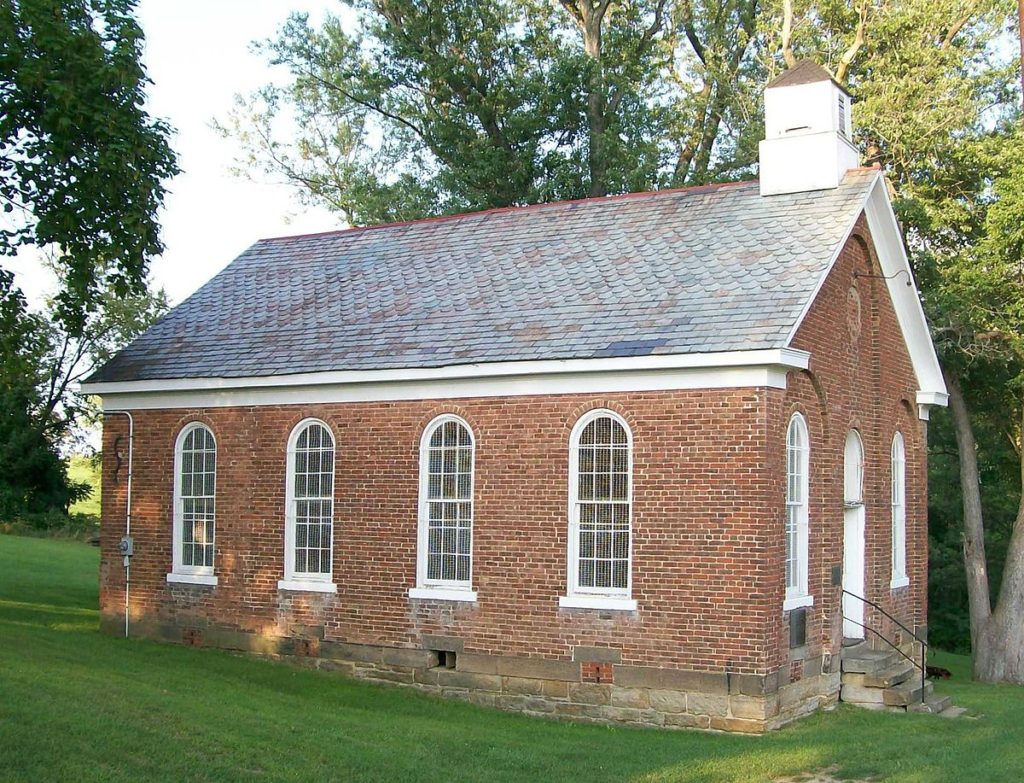 How to Order Slate Roof Tiles  in Ohio
We're only a phone call or email away! Our dedicated and professional customer service team is ready to accompany you on your slate roof journey. Our quick quote tool is available, or else our sales team is more than happy to speak with you regarding slate options for your project. Sample slate tiles  are available in each of our fantastic color options for you to choose one from or combine. When you've decided upon your dream slate, we'll arrange for delivery direct from our yard to your build site. If you're considering a refurbishment or a new build, reach out and let us help you begin your North Country Slate 100-year roof today.
Preferred as a roofing material for more than 1,000 years, slate shingles have proven their reliability for many centuries. Slate rock, which is produced within the Earth's core over the course of millions of years, was carved by hand into slate tiles with the hammer and chisel available at the time, and although technology has improved considerably since the early days, slate tiles  are still carved today with chisels and hammers. Slate extraction involves no harmful chemicals or environmental hazards, making it one of the most environmentally sustainable roofing materials available. Additionally, its strength and durability guarantee a service life that far outlasts lesser roofing shingles, saving the cost and hassle of roof repair or reconstruction.
Some of the public projects we are most excited to have contributed to include:
Sawyer Hall at Denison University in Granville, OH (

Unfading Black

slate roof tiles)

The Great Western Schoolhouse at Ohio University Eastern Campus in St. Clairesville, OH (

Semi-Weathering Gray/Green

slate roof tiles)

The Columbus Foundation Building in Columbus, OH (Unfading Black slate roof tiles)

The Springfield Arts Council Building in Springfield. OH (Unfading Black slate roof tiles)
The Advantages of North Country Slate
North Country Slate offers a huge variety of slate tile solutions, and all of our slate is of the highest quality produced in the United States and Canada . Our vast catalog of slate colors makes us the best able to match historic slates for refurbishment projects, as well as offering the greatest variety of choices among slate roof providers. All of our slates are S-1 graded by ASTM International, a guaranty of protection against the most horrific hail and wildest wind a roof can possibly withstand. Our design support services will help ensure that your roof installation goes seamlessly and that your slate roof design is up to code. Proper installation will increase the service life of your slate roof to provide security for a century. The North Country Slate 100-year roof is the best option for new builds, historic refurbishments, and your next roofing opportunity.
As the heyday of Pennsylvania slate quarrying has met its sundown, slate quarries are still operating in other areas of the United States and Canada . We source our slate from the best quarries in New York, Vermont, and Virginia, although the closest match for the famous Pennsylvania Peach Bottom slate is our Unfading Black slate, quarried in Quebec, Canada.
You're in luck! We maintain an exclusive database of only the most experienced and qualified local slate roof contractors, capable of handling the most challenging projects an architect can imagine.
The approximate cost of a slate roof will usually run between $600-800 per 100 square feet of roofing area, depending upon the slate selected. The cost of slate is calculated based upon the slate's working properties and relative scarcity. A more workable and readily available slate like our Semi-Weathering Gray/Green slate tiles will tend to the more affordable end, while a slate that is hard to find and difficult to quarry like our Unfading Red slate will be more costly.
Our Professional Associations