Washington, DC Slate Roofing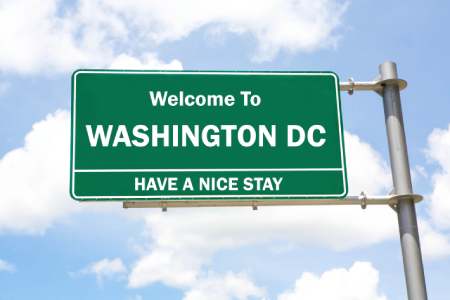 Washington, D.C. the capital of the United States, is home to the White House, countless historic buildings and foreign embassies that makeup the city's various architectural styles. North Country Slate has been supplying North American produced natural roofing slate in Washington, DC for over 20 years. Our experience encompasses institutional, military, commercial and residential projects in both the new construction and restoration sector. We work closely with architects, roofing contractors and owners of government, religious and institutional buildings to assist them in the preservation of historic structures. We also offer similar support to decision makers on new commercial and custom home projects.
A slate roof will be one of your homes biggest investments, and one of the longest lasting products you will find. It's important to do your research to make sure you are getting a quality product which passes the requirements of an ASTM S-1 rated roofing slate. North American quarries have a proven track record when it comes to offering a premium slate at the highest standard.
Our North Country Unfading Black slate is available in both smooth texture and medium texture and is quarried in Canada. This slate deposit was discovered in the early 1900's when the transcontinental railway was built. The quarry stopped production during World War 1 and resumed operations in 1995. North Country Slate has been the exclusive North American distributor since 1997. North Country Unfading Black ("Canadian Black" or "Blue/Black") has been a historic match for the slates of Monson, ME, and Peach Bottom, PA.
Our colored slates come from select quarries along the Vermont/New York state border. These colors include; Semi-Weathering Black, Semi-Weathering Gray/Black (Strata Gray), Semi-Weathering Clear Gray, Unfading Gray, Unfading Purple, Semi-Weathering Purple, Unfading Mottled Purple and Green, Unfading Green and Semi-Weathering (Sea) Green. Roofing slate has been quarried in this area since the 1840's. We pride ourselves on our quality of slate, delivery and significant inventory, to serve our customers better.
Washington, DC, is known for its neo-classical architecture with early Roman influences such as tall columns, domed roofs, triangular pediments and symmetrical design. Outside of downtown Washington, architectural styles are more varied. Historic buildings found in Cleveland Park, Dupont Circle and Capitol Hill are designed of primarily Romanesque, Queen Anne, Georgian, Beaux-Arts and a variety of Victorian styles. Federal Style architecture row houses which were developed after the Civil War can be found in Columbia Heights. The historic Georgetown neighborhood has an abundance of Second Empire Style architecture. Other popular architecture includes; Italianate, South Colonial, Arts and Crafts, Colonial Revival, Provincial Revivalism, Tudor, Greek Revival and Contemporary Gothic Revival.
Some of our North Country Unfading Black slate projects in Washington include:
Stoddert Elementary School
Steven's Elementary School
Takoma Park Branch Library
Canaan Baptist Church
Stanley Chapel
McLean Gardens Condominium
US Chamber of Commerce
Ford's Theatre
School Without Walls
Fort McNair Officers Quarters
Decatur House
Howard University's Miner Building
Cameroon Embassy
Korean Legation Museum
Embassy of Japan
Our North Country Semi-Weathering Vermont Black was supplied for the Samuel M Bryan House reroof. This historic 12,000 square foot mansion located at 2025 Massachusetts Ave NW in the historic Washington district of Dupont Circle, was built in 1885. Another Vermont Black slate project was the reroof of the historic Rock Creek Park's Superintendent's Lodge located in the Battlefield National Cemetery of the Brightwood neighborhood. This two story lodge with mansard slate roof was built between 1870-1874.
Please feel free to contact our office at 1-416-724-4666 or info@ncslate.com with questions regarding pricing, slate specification, or if you require samples.
Historic neighborhood districts we service include; Anacostia, Blagden Alley Naylor Court, Capitol Hill, Cleveland Park, Dupont Circle, Foggy Bottom, Foxhall Village, Georgetown, George Washington University, Grant Circle, Kalorama Triangle, Lafayette Square, LeDroit Park, Logan Circle, Massachusetts Avenue, Meridian Hill, Mount Pleasant, Mount Vernon Square, Mount Vernon Triangle, Shaw, Sheridan Kalorama, Takoma Park, Union Market, Washington Heights, Chevy Chase and Woodley Park.