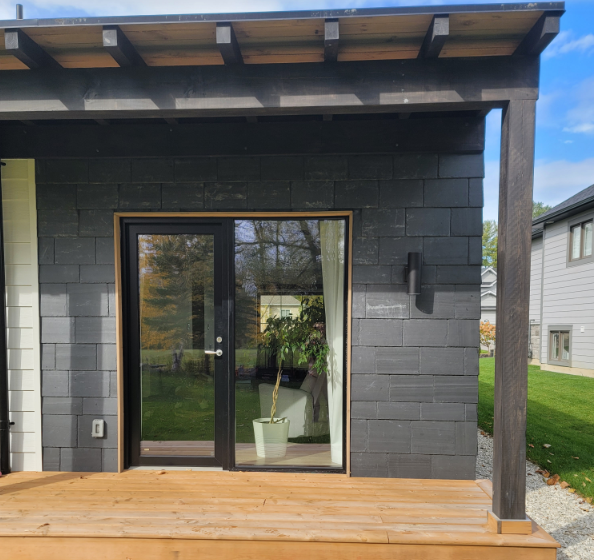 Are you looking to install a new roof? There is a large variety of roofing materials on the market, and choosing the right one for your needs can feel overwhelming. Investing in the right kind of tiles is essential, as it can affect the durability, function, and aesthetic of your roof in the long run.
Slate roofing is one of the most long-lasting and high-quality roofing tiles available. Slate roofs have long been used throughout history, with archeological evidence showing that they were used over 5,000 years ago on the Orkney archipelago off the northern coast of Scotland. 
Today, slate continues to be a commonly used roofing material due to its many benefits. Here's a look at some of the reasons slate is a great roofing tile choice for homeowners. 
It's durable
There's nothing like the feeling of security you get from a stone roof standing guard overhead deflecting mother nature's blows, like the howling wind, torrential rain, or beating sleet.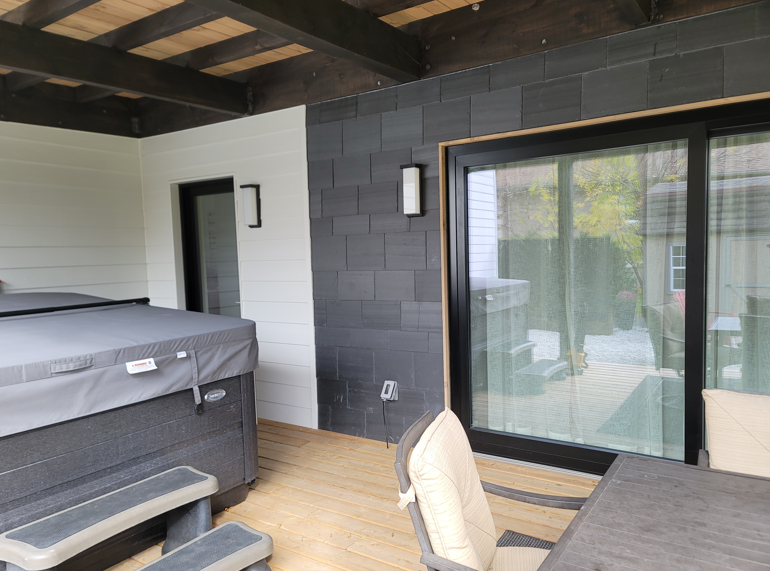 Slate is often called a "hundred-year" roof as, when properly maintained, slate roofs can last for decades or even centuries. It is naturally strong, non-water absorbent, and resistant to leaking and frost damage compared to other less durable materials.
Even with the technological advances in roofing materials, the physical stability of natural slate is unmatched. It provides better protection for you and your home than any other material options, including natural wood shingles, cedar shakes or synthetic slate.
In fact, natural slate tile's wind and rain tolerance are so high it has been approved for use in hurricane zones. If you live in a region that experiences hot and cold weather extremes, you can rest assured that a natural slate roof will perform even in rain, hail, snow, or high winds.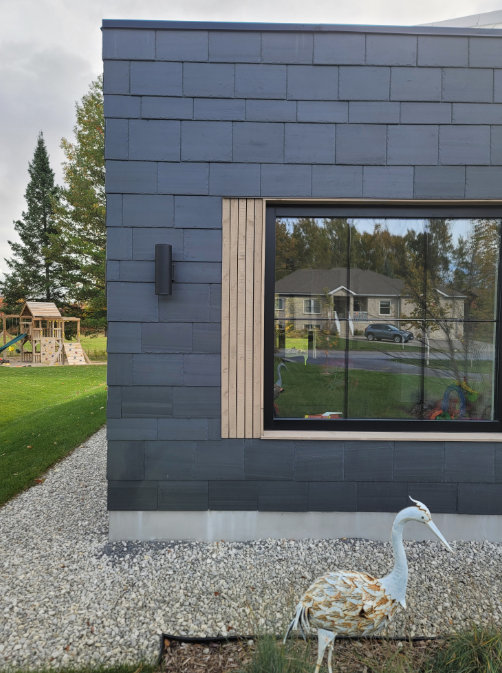 Slate roofing's durability means that it will save you money from expensive repairs and re-roofing costs in the long run. Plus, having a durable, high-quality roof can add value to the property if you decide to sell the home in the future.
It's fire-resistant
Slate is resistant to fires and can withstand higher temperatures than many other roofing materials. As a natural stone, slate is exposed to extreme pressure and heat in nature, so it's no surprise that it is also resistant to fire. This endurance against drastic temperature changes makes slate an ideal choice for roofs and flooring.
It's watertight
It's no secret that roofs must withstand moisture and mildew in the air. Water damage is a big concern for any roof as the invasive nature of water can significantly affect its structure. 
An excellent advantage of slate tiles is that they do not absorb water and, therefore, will not leak or rot. Without water absorption, destructive fungi, mould, and insects cannot grow on the roof. 
It's eco-friendly
Slate is made of 100% natural stone. The production of roofing slate is clean and contains no chemicals or other hazardous substances. This means no poisonous chemicals leaching into the environment, no asbestos, no petrochemicals wafting into the air or leaking into water streams.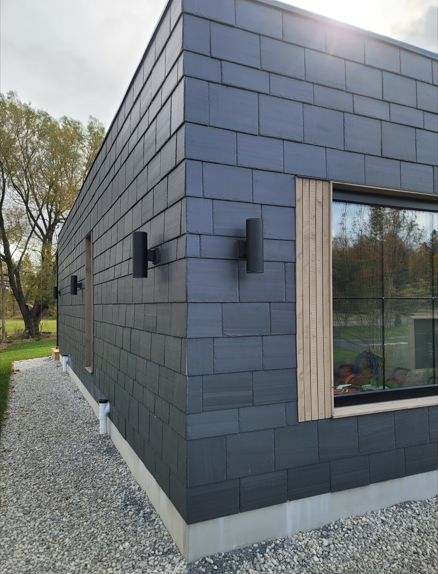 The longevity of slate tiles makes them more environmentally friendly and cost-effective than other roofing materials. Waste from roofing is a significant contributor to total waste in landfills every year. You can substantially reduce waste and costs by choosing a roofing material, such as slate, that does not need to be replaced every couple of decades. 
When it comes to disposing of slate, there are no environmental concerns. Slate can be easily salvaged from existing buildings and recycled as a roof covering on another building. It can also be used as flooring, art pieces, and landscape products with minor rework or be returned to the ground.
It's aesthetically pleasing
Slate tiles combine durability with a classic, beautiful, rustic look. In today's day and age, a handcrafted stone roof is a symbol of history, quality and craftsmanship. While slate tiles remain the go-to for more traditional builds like vintage homes, the beauty of slate is versatile and can achieve great aesthetic results even on more modern and innovative projects. The only limit is your imagination. 
At North Country Slate, we are committed to providing the best quality and most beautiful natural roofing slate shingles. The installation of new slate roofs requires specific skills and knowledge that standard roofers do not commonly hold, and our team is here to make your slate roof last. 
We work with the best "slaters" to ensure sound quality installation from beginning to end. Together with our technical support, design advice, industry knowledge, and dedication, we can bring your vision to life. To learn more, call 866-703-9651 or visit us at https://www.ncslate.com/ today.